J.R. Wood, PT, DPT, ATC
Licensed Physical Therapist
Board Certified Athletic Trainer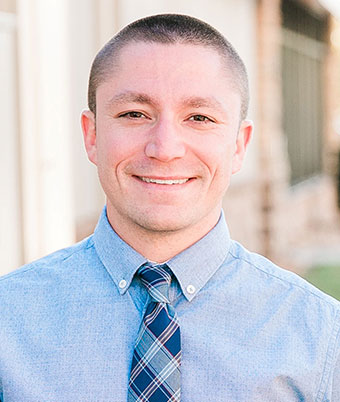 Dr. J.R. Wood earned his undergraduate degree in Athletic Training from Averett University while playing 4 years of collegiate baseball.  Dr. Wood subsequently earned his Doctor of Physical Therapy degree from the Old Dominion University School of Physical Therapy and Athletic Training in 2019.
J.R. began his work with Atlantic Physical Therapy in 2014 as a Certified Athletic Trainer.  J.R. provided outreach service for local gymnastic organizations as well as working as the Director of Athletic Training for the Excalibur Cup gymnastics competitions. J.R. also gained valuable experience working with professional baseball players through his internship as an Athletic Trainer for the local Triple-A baseball team based in Norfolk.
Upon completion of his Doctor of Physical Therapy degree J.R. rejoined Atlantic Physical Therapy at our Newtown Road location.   J.R.'s clinical interest and expertise includes orthopedic and sports rehabilitation with specific interest and experience in treatment of overhead throwing and shoulder/elbow injuries.
J.R. grew up in the Virginia Beach area, attending Kellam High School where he competed in football, baseball and wrestling. J.R. currently lives in Virginia Beach where he enjoys spending time with friends and family, going to the gym, plays baseball in a men's wood bat baseball league, and numerous other outdoor activities.