Matt Fiano, PT, DPT
Licensed Physical Therapist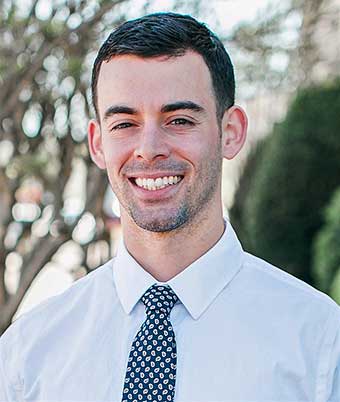 Dr. Matt Fiano earned his undergraduate degree in Exercise Science and went on to earn his Doctor of Physical Therapy degree from the Old Dominion University School of Physical Therapy and Athletic Training in 2017. Matt has a very deep perspective of Physical Therapy, having started as a patient at Atlantic Physical Therapy for serious knee and shoulder injuries that required surgery and extensive rehabilitation. During the course of his physical therapy, Matt became interested in a career as PT, and he was subsequently hired as an Exercise Specialist. Matt stayed in this role from 2011 through 2015 as he continued his preparation for his career as a Physical Therapist.
Upon completing his doctoral degree at Old Dominion University, Matt rejoined Atlantic Physical Therapy at our Newtown Road office. Matt's clinical interests and expertise include orthopedic and sports rehabilitation with a particular interest in chronic and post-surgical knee injuries. Our Newtown Road office is also quite well known for its exceptional care for elbow and shoulder injuries in baseball players and other overhead athletes.
Matt grew up in Norfolk and Virginia Beach, attending Kempsville High School and playing football until injuries sidelined him from playing further in college. Matt currently lives in Virginia Beach and enjoys spending time with family, staying active, and going to the beach.