Find Out More by Clicking on the Image for Your Interest Area
About Us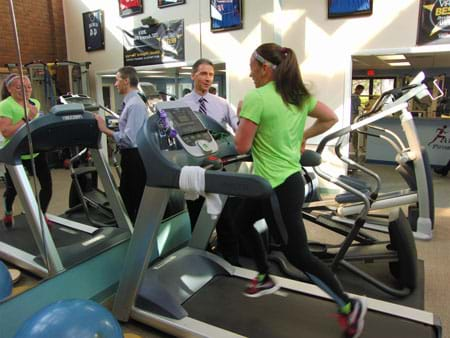 Atlantic Physical Therapy is meeting the needs of people with active lifestyles who are recovering from injury and surgery. We are well known in the community for our central philosophy: An Active Approach For A Faster Recovery™. At Atlantic PT, we take a personalized approach while utilizing advanced technology to create a caring, progressive plan for your rehabilitation. Our "team effort" brings together professionals with specialized training in the care and prevention of orthopedic and sports related injuries.
The central focus of our highly trained team is the injured person seeking our help. Each patient is carefully evaluated to identify problem areas that we can correct. Working closely together, we then build a strategy to address these areas. Special emphasis is placed on individualized therapeutic exercise programs which are used to stretch tight muscles, restore motion to stiff joints, and strengthen muscles weakened by injury and/or surgery. We closely monitor your sessions and your progress to make sure you are on the best path for a full recovery. Our philosophy is simple and effective.
Book an Appointment
From Our Patients:
I couldn't be happier with my therapy and feel totally back to normal - all because of your staff's great care and motivation

Judy V.