Insurance Coverage for Your PT
Fast Facts
According to the Agency for Healthcare Research and Quality, 1.3 million Americans required office based Physical or Occupational Therapy in 2014.
What Atlantic Physical Therapy Does for You
Atlantic Physical Therapy will assist you in the filing of insurance claims for your physical therapy benefits. This includes obtaining necessary authorization and documentation of the physical therapy services provided to you.
What You Agree to Do
You will be responsible for those charges not covered by your insurance company including deductibles, co-insurance, and/or co-payments. These fees will be due at the time your PT services are rendered unless other arrangements have been made. You may pay with cash, check, VISA or MasterCard.
We are In-Network Participating Providers with most major insurance plans, including the following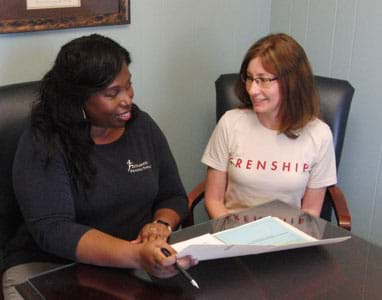 Medicare
Anthem Blue Cross / Blue Shield
Anthem Healthkeepers
Tricare Select
Tricare Prime
Aetna
Railroad Medicare
Humana Medicare Advantage
Humana Commercial
MailHandlers
Optima PPO (Unfortunately, Sentara owns Optima Insurance and they will not allow us in their HMO/POS network)
Virginia Health Network
PHCS
Most Medicare Advantage Plans
Physician Referral
While updates to Virginia laws allow you to see your Physical Therapist without a physician's prescription, some insurance plans may still require a written referral from your primary care physician to cover your Physical Therapy services. The insurance referral is different from your physical therapy prescription. When a referral is required, it typically must be obtained before you start your PT. You may find it helpful to call your insurance company before your first PT appointment to confirm your PT coverage and get co-pay information. Our office staff is always available to assist you if you have any questions concerning your insurance coverage or your financial responsibilities.
Out of Network and Cash Payment for Services
Many policies allow you to see us even if we are not in their network. We may still be able to file your insurance for you, though your co-payments or co-insurance may be a bit higher.
In general, most HMO plans do not allow you to be seen out of network. If you have an HMO that blocks us from participating (such as Optima), you may elect to have us provide your physical therapy and pay cash for your services.
Workmen's Compensation
Atlantic Physical Therapy has special programs to reduce the risk of injury at work or to evaluate whether an injured worker is ready to return to their job. We also work closely with Workmen's Compensation Case Managers to provide progressive physical therapy tailored to the demands of the worker's job responsibilities. In addition, we participate with several "Managed Comp" plans such as MedRisk, Corvel, and the Department of Labor.