Treatment of Injuries to the Foot and Ankle
Fast Facts
Ankle sprains are the most common injury in high school athletes, representing 1 in 6 injuries
- Clinical Journal of Sports Medicine, 2013
Foot and ankle problems are very common and frequently require medical attention. These problems can come on suddenly as in when we accidentally roll our ankle and sprain the ligaments. They also come on gradually over many weeks or months such as the nagging heel pain of plantar fasciitis or pain in the ball of the foot (metatarsalgia).
Your physical therapist at Atlantic Physical Therapy has specialized post-graduate education and training in the effective management of these problems. In fact, several of our professional staff members teach on this topic in universities and continuing education seminars for health care professionals. We use our strong background in this area to help you move better, strengthen weak muscles, improve your balance and make your walking or running pain free and more efficient..
Our nationally recognized experts use comprehensive assessments and individually designed treatment strategies to manage foot and ankle injuries and conditions
When the problem is serious enough to need surgery, we are here to help you make a full recovery. Common surgeries we see are ankle and foot fractures, Achilles' tendon repairs, lateral ankle reconstructions, and bunion surgery. We work closely with your surgeon to make sure that your recovery from your surgery follows a safe and effective protocol.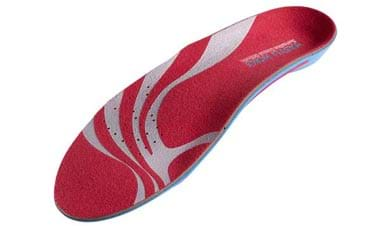 One of the specialized services that we may provide as a part of your comprehensive treatment is the fitting of insoles that perfectly match your foot, known as custom foot orthotics. We will evaluate your footwear to determine the best orthotic style for the shoes you wear, and we fit and fabricate the orthotics on-site in our offices. One of our therapists, Brian Hoke, has also collaborated with Vasyli Medical to design a special orthotic, the Vasyli + Hoke Supination Control Orthotic for the high arched foot.